November 2019. Estimated reading time: Approx. 2-3 minutes.

Here are five reasons why practice owners and practice managers are seeking coaching.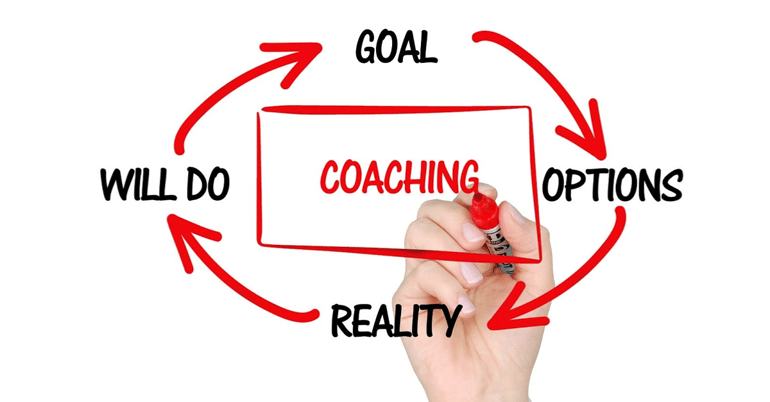 Most practice owners and managers understand the value of continuing education. They know how important it is to stay abreast of current best practice and are keen to keep growing, learning and developing their skills. So, workshops and seminars are essential, but they're only part of the picture of success.
Whilst taking on a coach or consultant is a no-brainer for some people, for others it can be a brave and bold move, because it can serve as a declaration that:
you know some things need to change but you don't have all the answers or know how to tackle every issue that arises;
as accomplished as you are in your role, you can't always make every business/management/leadership decision on your own (and some decisions can have far-reaching and unexpected ramifications);
unless someone else is holding you accountable for taking action in certain areas, important tasks sometimes just don't get done.
But you don't have to be struggling as a leader to get the benefits from an outside perspective. Here are five of the most common reasons we hear why practice owners and practice managers are seeking a coach and what they find most valuable from the experience:
An industry-related professional as a confidante
Running your own practice or managing a team can sometimes be very challenging and is often quite isolating. Various business conundrums and team issues do arise, and it is not always advisable to discuss with the team. With a business coach/consultant, you will not only have someone to confide in and discuss these matters with; but as they are professionals within the dental industry, they are able

to provide you relevant insights and industry best practices that can resolve the issue at hand.


Business advisor and consultant
Every practice owner and practice manager wants to know how their practice is doing and yet, they often don't know how to measure their success. A good business coach these days is also a great consultant who knows how to determing the gaps and opportunities specific to your type of practice. And they also know what the benchmarks are and which numbers to focus on.


Outside perspective
It can be difficult to see the bigger picture when you're directly invested and involved in your own business – for some that means you're looking through rose-coloured glassess, but for most it means you are your own harshest critic. The right business coach can provide clarity and give you an unbiased and objective opinion on the situation whilst offering bespoke advice that is personalised to your business and situation. Equipped with a toolkit of resources and strategies, they may even help foresee any potential obstacles that might arise on the path ahead.


Increased accountability
We are all guilty of putting various tasks on hold when things get busy and stressful. Having a business coach with whom you have confided in, planned your goals and objectives, and created strategies with, is fundamental to keeping you on track. A great conversation with your coach will leave you with not just insights, but specific actions that will move you forward. In this respect, a coach serves as an accountability partner who sill support you towards creating your ideal dental practice.


Personal Growth


Our team of business coaches have helped many practice owners and practice managers grow not only professionally but also personally. From buffering procrastination to getting you achieving your goals, a coach can help you to improve your productivity, your time management, your communication, stress management and organisational skills. The flow-on effect from work life success to personal life is clear and consistent - creating a healthy work-life balance for you and your whole team. We see it time after time with our clients.




With the business of dentistry evolving ever more rapidly in a fast-paced and consumer driven environment, the road to growing a successful dental practice is no walk in the park - and you shouldn't have to brave it on your own.
Remember - Behind every professional athlete and many of the most succesful businesspeople, there is very often a coach who helped them get there.
Who will help you soar through 2020 successfully?
Want to find out more about business coaching? Reach out to us and we'll get in touch with you to further explain and address any questions you might have.