Take on these 5 challenges in this new financial year.
By Dr. Phillip Palmer.
Estimated reading time: Approximately 7-10 minutes.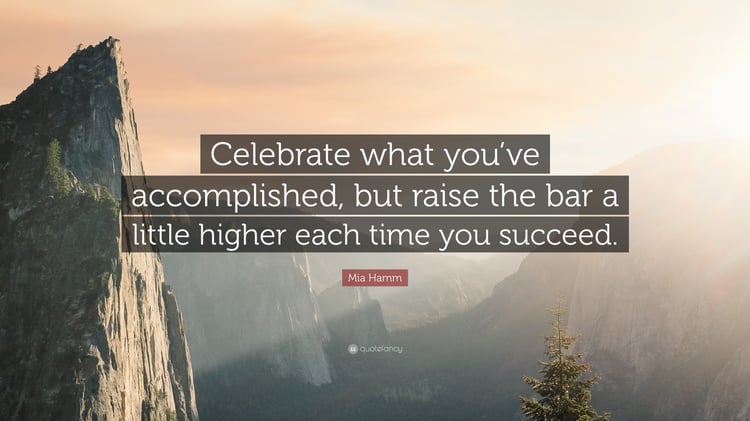 As you prepare the books for the new financial year, it's also a good time to challenge yourself to do better for your practice. Whether it's growing the number of patients, expanding services, or focusing on fine tuning internal systems and protocols, here are five simple ways you can improve your practice.
Improve patient retention
An overcrowded market for dental practices and the high costs of marketing for new patient acquisition mean that you should do everything in your power to retain patients. When Prime Practice works with a new practice, one of the first things we do is measure the patient retention rate.
We ask practice owners what they think their retention rates are, and going by their 'gut feel,' most say they have 70-80% of patients come back every six months. On measuring, they often find themselves far off the mark, at 20-25% on average. This comes as pretty shocking news.
It often takes concerted effort, and a complete cultural shift for the entire team to move the needle up to a 50% retention rate, and this happens over a few years. However, we often get practices to the 80% mark and above, which results in a busier clinic, higher profitability, better value (for eventual resale), and of course, a good boost for morale.
>> Your patient experience helps influence your patient retention rates. Download our free Dental Patient Experience Playbook here.
Add value...

to your patients through effective communication
A dentist who communicates well with their patient has already won half the battle. Everything a dentist can do – from the basic restorative work and up – can be done at various standards. And with various materials.
Think about it: wouldn't you want to receive the highest possible standard of dentistry, with the best possible material?
Sometimes we forget that as practitioners. We occasionally get caught up in doing the job at the least possible expense to our patient, not what's best for them. This doesn't mean that patients want to spend more than necessary, but with informed options, you'd likely be doing a lot more than a basic amalgam. Just be careful to communicate this offered value well, as you don't want to lose them to the dentist down the road with lower rates.
>> Discover the power of good patient communication here.
to your team through better management
The biggest problem practice owners face is almost always around human resources issues. How do you recruit, manage, and retain good team members? If you want potential employees to see themselves working at your practice for a long time, then make sure you get it right from the beginning.
When is the beginning? It starts the moment the job is advertised, with the job description. This is followed by the interview process, reference checks, work agreement, and induction. The recruitment process is followed by early interactions with the rest of the team, initial team meetings, and conversations with the new manager. All these steps play a crucial role in setting expectations of the way things work within the practice.

>> Read more about "Resilience in your team" here.
Work on your attitude
Different people think differently, and sometimes, there is no right or wrong. While we cannot change others, we can change ourselves and the way we approach things.
I will never forget a patient – a rather wealthy businessman – whom I found extremely difficult, rude, and condescending to my team and me. Although I had considered asking him to leave my practice, one day, I decided to laugh at everything he said and change the way I looked at him. In very little time, he started to laugh at my laughing at him, and soon came in telling jokes. He soon became much more amenable to everybody in the practice.
Changing my attitude towards this patient changed the way he reacted, and he ended up sending his whole family in for treatment. Attitude is everything!
Improve your clinical skills
Doing basic dentistry (prophylaxis, simple extractions, and direct fillings) can become very repetitive and after a while, relatively uninspiring. No wonder there are high rates of depression and low self-esteem in our profession. After all, most of our undergraduate training is spent learning about far more interesting and sophisticated aspects of dentistry, but many of us get very little opportunity to use those more complex skills.
Adding one new area of dentistry to your practice can add a level of excitement, interest, stimulation, and yes, even financial benefit that will continue for years into the future. There are so many areas to choose from – Invisalign, orthodontics, implant surgery, implant prosthodontics, endodontics, sleep dentistry, cad cam dentistry, etc., but this will mean taking time out to perfect the skill. It's a rewarding option though so choose your field of interest and get started!
Measure and analyse
If you want something to improve, you need to first find a way to measure it. I had been practicing a number of years when I first heard about this principle, and wondered what difference analysing numbers would make?
After completing some management courses, I decided to give it a try. I looked at my expenses in various categories, and how they compared against industry benchmarks, and the goals that I decided to set for my practice. I listened to business management experts and looked at things like Key Performance Indicators (KPI), started monthly reviews of production, collection, discounts, new patients, maintenance visits, and more.
Within a relatively short period, this analysis transformed my business. Being privy to the numbers allowed me to have a much better understanding of my business, and simultaneously, allowed me to improve it.
I leave this as a final tip for any practice owner, dentist or practice practice manager. Analyse everything you do. In order to be effective with that analysis, you need to measure, measure, measure.
I challenge all of you to take on these challenges and experience the peak efficiency that awaits you and your entire practice. If you already are doing the above, raise the bar and keep hitting the mark!
Here's wishing you all a fruitful Financial Year ahead.
Get in touch with us for a complimentary and obligation-free chat about finding out the gaps in your practice and start performing at peak efficiency.